Over the past few days, some readers have informed us that they have come across the iPhone 4s activation lock removal tool.
-LockWiper.
-iCloudin.
– Official iPhone unlock.
– Open My iCloud.
– Doulci iCloud unlock tool.
ICloud Bypass Tool
This is one of the most commonly used and simple tools to remove iCloud Activation Lock in the store. This can be useful when customers want to bypass iCloud lock, remove iCloud account, or even bypass iCloud activation lock. You just need to connect your iCloud iPhone to PC via USB, then select your country and phone model, and enter the IMEI number in the "New" field. And finally, select the IOS version of your desired device and click the Remove iCloud button. It will only serve iOS 7 series devices. iCloud Activation Lock Tool
Part 1. What You Need To Know Before Choosing ICloud Bypass Tools
Attention, I would say price: the most paid Unlock Tools iCloud that insist on month, area and daily life. Of course, there are exceptions. Some may charge you as a dailyevno, and weekly. Please check carefully before purchasing the tool.
Why Was I Blocked?
This website uses a security service to protect against online attacks. The action you specifically took triggered the decision. Several actions can cause this lock, including sending an actual word or phrase, an SQL query, or malformed data.
How to bypass iCloud Activation Lock on iPhone 4/4s/5/5s?
It is very easy to bypass iCloud activation on iPhone 4/4S/5/5s with DoulCi detection tool. Just add "MAGIC LINE" to all your "Hosts" files on whatever OS you will be using, after which all you have to do is open i-tunes and connect your device via a USB cable. Bypass iCloud activation lock via iPhone 4/4S/5/5s in seconds.
Free Lock Release Tools Does ICloud Activation Really Work?
If you? If you want a free software tool to erase iCloud Activation Lock, this section of the guide is for you. The tool mentioned below can remove the trigger lock for sure. However, you should be careful about rogue software available on the Internet. The following tools have been tested and work great:
Why Is Activation Lock Blocked For Find My IPhone?
If you are buying an old iPhone for the first time and encounter this problem, I say Activation Lock problem maybe you need to find out why your ios is blocked. Blocking on some devices is actually a security aspect that Apple has built into their products.
Discover Our Own ICloud Bypass Tool
This is another commonly used tool to unlock or bypass iCloud I WOULD. The Open my iCloud tool is successfully faster than other tools. Manufacturers claim that this tool can manage your iCloud in 10 minutes.
ICloud IOS 14 Bypass Tool/iCloud Unlock Bypass Os 14 ICloud And Unlock Bypass New Iphone4 12
iOS community changes update with many great features as well as facilities. Good at this point, because the same thing is happening. iOS 14 and iPhone 4s 12 are being released to the general public as soon as possible over the past few years. With the release of these latest versions of iPhone and iOS, most iOS users have had to fix the most annoying mess of every iCloud lock issue. So our developers have spoken out and finally provided the only compatible iCloud bypass tool to unlock iPhone 12 besides iOS version 14.
Part 1: ICloud Unlock Tool The Most Popular Is Dr. Fone – Screen Unlock(iOS)
Dr.Fone – Screen Unlock (iOS) is a children's program of one of the products of a well-known company, namely Wondershare. The software claims to unlock the iOS screen within minutes of security. This bypass tool offers one-click, iCloud, and works great.
Here's How Activation Lock Bypass Works On IPhone, IPad, And Mac
Our software development team has developed several tools to bypass iCloud lock on iPhone, iPad and Mac. We have tried our best to really create a practical and easy-to-use tool for users facing Activation Lock issue.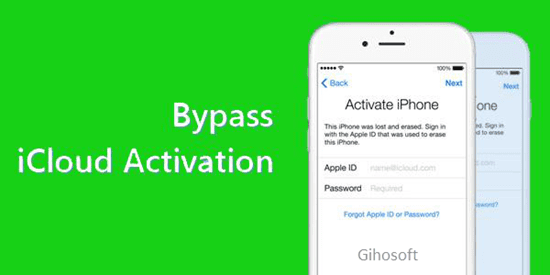 Part 1: Best Tools For New Iphone4 For 5S/5C/6/6S/7/8/X Bypass ICloud
Bypass iCloud on my iPhone 5S without password: I used iPhone 5S bought at the airport in a lost and found auction for my daughter at Christmas. Everything is legal before anyone asks questions if within 9 months the airports do not say so. Anyway, I took it home to arrive, it is directed to the iCloud activation screen, which is required. password, etc. I found Google, but there are a lot of fake software, etc. that contain malware, as well as claim forms, etc. I spent hours sifting through unhealthy software. — Apple Support Communities
What is the best iCloud Activation Lock removal tool?
Doulci iCloud Unlock Tool Doulci iCloud is one of our best free iCloud Activation Lock Remover. This escape tool is simple and you can unlock your iOS device in minutes.
How do I remove iCloud activation from my iPhone?
iCloud activation removal tool 1 – LockWiper. participating – iCloudin. 3 – Unlock the official phone. 4 – Open "My iCloud". 5- Doulci iCloud unlock tool. To learn more.
What is iremove bypass iCloud activation lock screen?
This is a connected iCloud bypass. If your iPhone or iPad has an iCloud Activation Lock Screen, you need to use the iRemove Bypass iCloud Activation Lock Screen software. Blackberry 4, 4S iCloud activation screen bypass is often a temporary unlock, so in a restore/reset/reboot scenario, sometimes the device will be re-locked and you will have to root the software again, but for free!